The EU Blue Card enables third-country nationals who are university graduates or who have a comparable qualification to receive a residence title for the purpose of employment suiting their qualification.
The EU Blue Card is a residence permit which, when issued for the first time, is valid for a maximum of four years. It is issued subject to the following conditions:
• a German or recognized foreign or comparable foreign higher educational
qualification, submission of an employment contract or a binding job offer.
• Exception: A lower salary threshold of 41,808 Euro is applied for EU Blue Cards issued to scientists, mathematicians, and engineers, as well as to doctors and IT specialists.
Holders of an EU Blue Card are to be issued with an unlimited settlement permit if they have held their employment as a highly-qualified person for more than 33 months.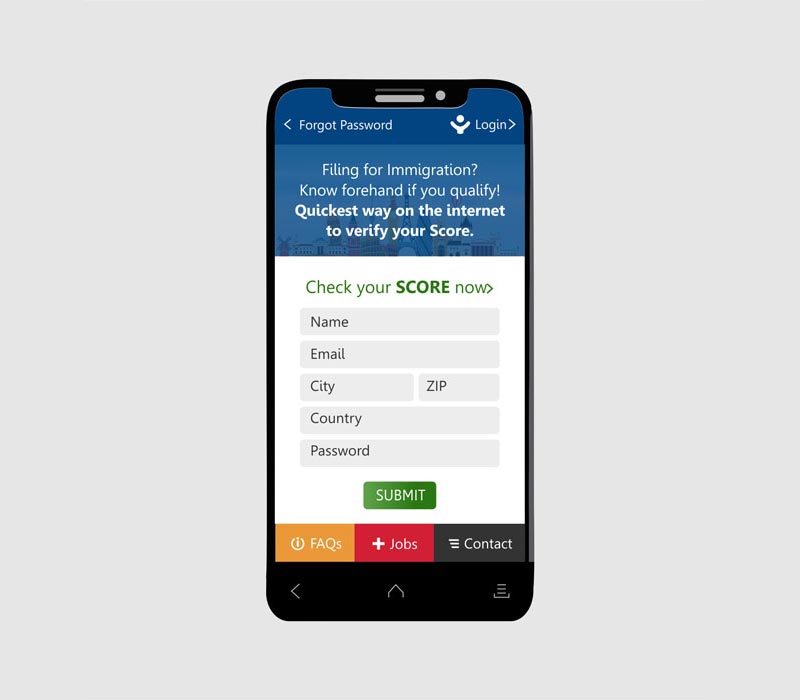 Quickest way
on the internet
to verify your Score.
Filing for Immigration?
Know forehand if you qualify!
Professional Advise
Transparent Solutions
Save Money and Time
Post Application Support
Support Network in
EU, NA, AUS